(english follow)
あそこへ行けば道がわかる
どこから入ったらいいか
正確に聞きとって
記憶する
"I know
When
I arrive there
I know the road to…
I can hear their voice
And I wrote it down here…"
だけど、これは二度と元にはもどせないんだ!
大きな魔法
やりながら知っていくしかない
土と骨
あれに言い忘れたな、わしはもう、もどることはないと。
土になり、石になった彼
最後のことば
おまえさんは
ただの風、ただの日の光
「おっしゃってくださればよかったのに。そうしたら、きちんとお別れができましたものを。」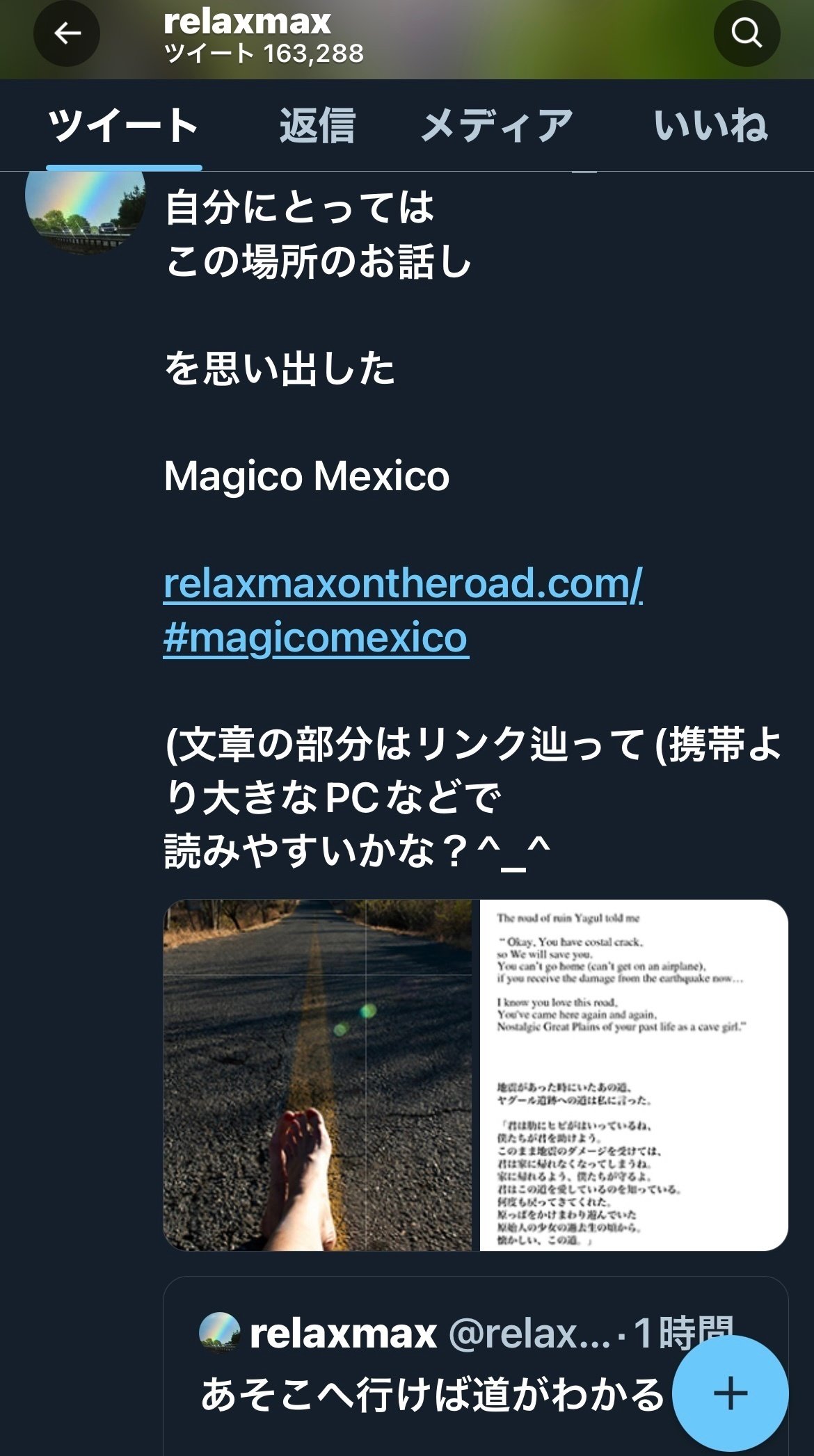 Magico Mexico
relaxmaxontheroad.com/#magicomexico
I know
When
I arrive there
I know the road to…
I can hear their voice
And I wrote it down here…
ーーー
I remember
my photobook "Magico Mexico" when I read "The bones of the blood" by Le=Guin.(about earthquake)
Wayne Shorter のFinal wordsはラジオで聴いた
http://relaxmaxontheroad.com/final-words/
Wayne Shorter's final words
He was just waiting for
A new body
To complete emission
彼はただ
新しいボディを待っていた
光の(命の)放出を
完成させるために
命を完全に全うすること
彼は
彼の年齢もあるからか
用意していたんだな。
ル グイン
4冊目が突然出たあと(94年かな 私最初によんだの)
知らなかったけど
ゲド戦記5、6
アースシーのことを書きはじめてから(30年以上もまえ)
作者も変わる
読者も変わる
時代も変わる
(彼女はもう亡くなってしまっているようで もっと早く読みたかったな、、、)
なんとなく
ル グィン の
影との戦いも
思い出したり
「なまえ」
「ことば?」
それで読んだお話
「地の骨」 ゲド戦記5
アーシュラ・K・ル=グウィン
清水真砂子 訳
岩波少年文庫^_^!
I wanted to read "Earthsea tales" (I read when I was a teenager…then haven't read them for a while, I read "4″ when I was 18 or 19 (it was "3″ of them… then suddenly "4″ came out.) …I didn't know but there is 5 and 6 now… and I found out that Le=Guin already died…:( I wish I could've read when she was alive… Her words still alive here on Earth so I could READ HER BOOKS!
"The Bones of the Earth"
Ursula Kroeber Le Guin
____
あれに言い忘れたな、わしはもう、もどることはないと。
さいごの言葉
Final Word
(I read Le=Guin in Japanese… these Japanese words above are somebody's final word :) you'll find it when you read the book, or You can use auto translate!)
ー
I heard final word of
Wayne Shorter
on Gilles Peterson's radio.
http://relaxmaxontheroad.com/final-words/
Wayne Shorter's final words
He was just waiting for
A new body
To complete emission
He was in his 80s, so he might (ready for…)
——-
trick of hearing
"But you can't undo this"
"It is irrevocable"
a great spell of Transforming
"You should have told me, I could have said good-bye"
find the center
"You can read (part of the Earth) there. you need to find the center"
and then said, the word aloud in the language all things understand that have no other language.
"I'll have to learn what to do as I go"
I didn't tell him I wasn't coming back, he thought, his last words in Hxxxxx.