I want to fly like Yann
and take some photos of HEART! mangroves! New Caledonia!
I know it will be not SAME!
Change is part of Nature:)
I want to fly
and SEE with my eyes! (not drone age)
I will SEE with my OWN EYES and LIGHTS within ME!
like Yann did in 1992:)
I got postcard book from my husband in 2002 (We saw his exhibition in 2002 summer and he knew I really like Yann!!!)…more than 20 years ago…when I was living in Bristol.


、、、いつかEarth from the AIRのあのハートを撮影してみたい!
飛行機飛ばして、、、
誰かのマングローブ「その後」は見たことあっても、、、
「全く一緒」ではやっぱりない
「自然」てそういうもの!^_^
、、、いつか私があのマングローブのハート撮影しに行ったとしても(GPSであのポストカード集は教えてくれている!)、、、まったく同じ!にはならないと知っている^_^「私は私の光で照らすから」!、、、彼は彼の光で照らしたように!
、、、
2002年のクリスマスか(モロッコにいたから、、、モロッコ行く前にもらった?)
もしくは
2003年の誕生日にブリストルでもらった
ギフト!旦那さんからの!
(、、、2人で2002年の夏に旅した東欧のとある街で偶然に野外の展示を見て!それで彼のことを知った!)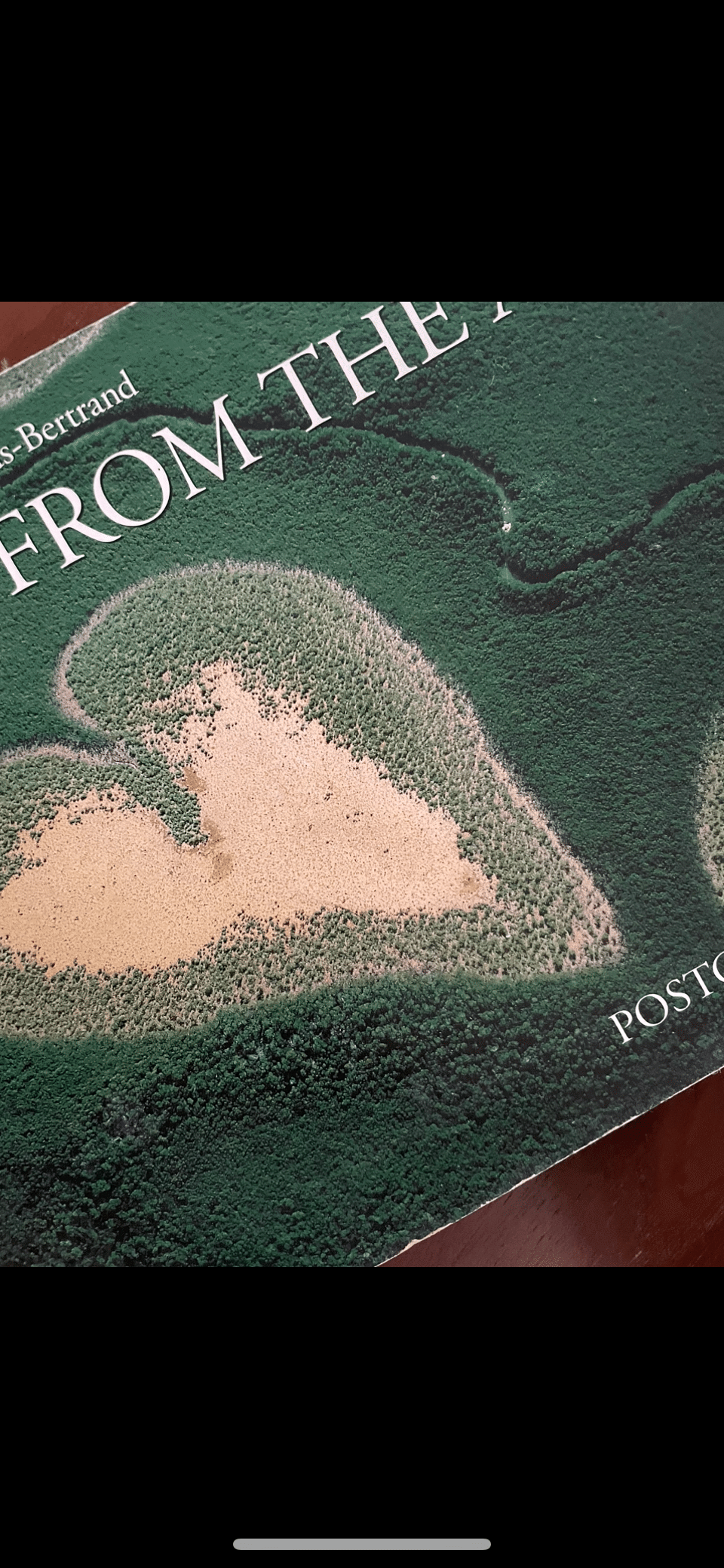 、、、365日とか
大きいのとか
当時ブリストル本屋で
めっちゃ平積みで売ってたなー!^_^
もらったの2002年とか
(、、、じゃあ あの表紙のハートはいつ撮影だったんだろう?、、、1992らしい)
、、、それから20年以上!
(空撮で「誰かが撮影した その後のあのマングローブ」見たけど、、、それ2010年ぐらいかな?、、、ぐぐったらそれより新しい写真も もしかしたらあるのかな?)
自然!
(、、、なくなったものもある)
(、、、フラミンゴ とか 鳥さん系は 同じ写真撮影するの難しいなー!^_^)