photo and design by relaxmax
4月11日より写真展 HIMATSURI を開催いたします。
KG➕
http://www.kyotographie.jp/kgplus/portfolio/relaxmax/
廃校になった元淳風小学校です。
淳風小学校 1F プレイルーム|Playroom, 1F Former Junpu Elementary School
京都市下京区大宮通花屋町上ル柿本 609-1  609-1 Kakimoto-cho, Shimogyo-ku, Kyoto-shi
Open: 4/11-4/22 12:00-19:00 Close: 4/16, 4/17
Camera always knows the answer …we human can't see but could feel the invisible spirits and gods.
Hovering beauty within fire and spirits.
HIMATSURI(fire festival) started 1000 years ago in Kurama  to welcome Bisyamonten to Yuki shrine for protection of ancient Kyoto.
Marching with kagaribi (pine torches) as if they are making a spell for magical mountain KURAMA.
飛翔する炎と精霊たちのうつくしさ
京都の守護として神様を由岐神社にお迎えするため
千年前から今も変わらず続く鞍馬の火
火の精霊たち
鞍馬の村人たちの祭りに対する熱
自然と一体となり神様と繋がり精霊を呼びあつめること
撮影を通して感じたものが、写真から伝われば幸いです;)
Spirits of Fire, villager's passion for the festival, be a part of the nature and calling the god…
these are what I found with  my camera …
I hope you feel these thru my exhibition.
relaxmax IKUE UYAMA
Online gallery  http://relaxmaxontheroad.com/#himatsuri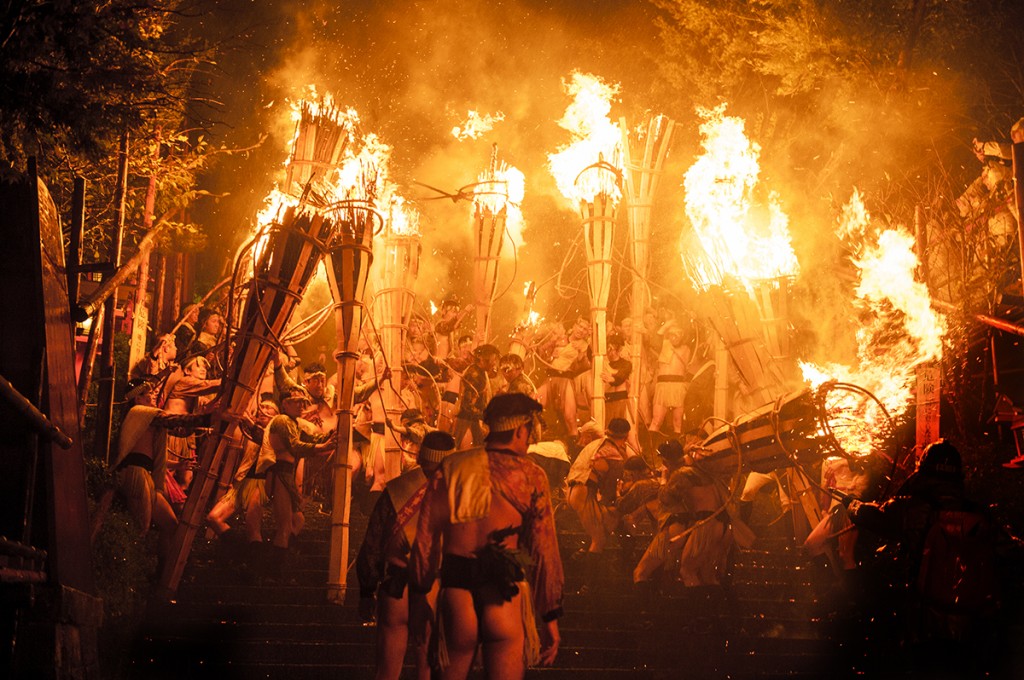 2016年に見物人として火祭りに参加して撮影した一枚のポートレートを通して
I met Kajiwara family with a portrait I shot in 2016,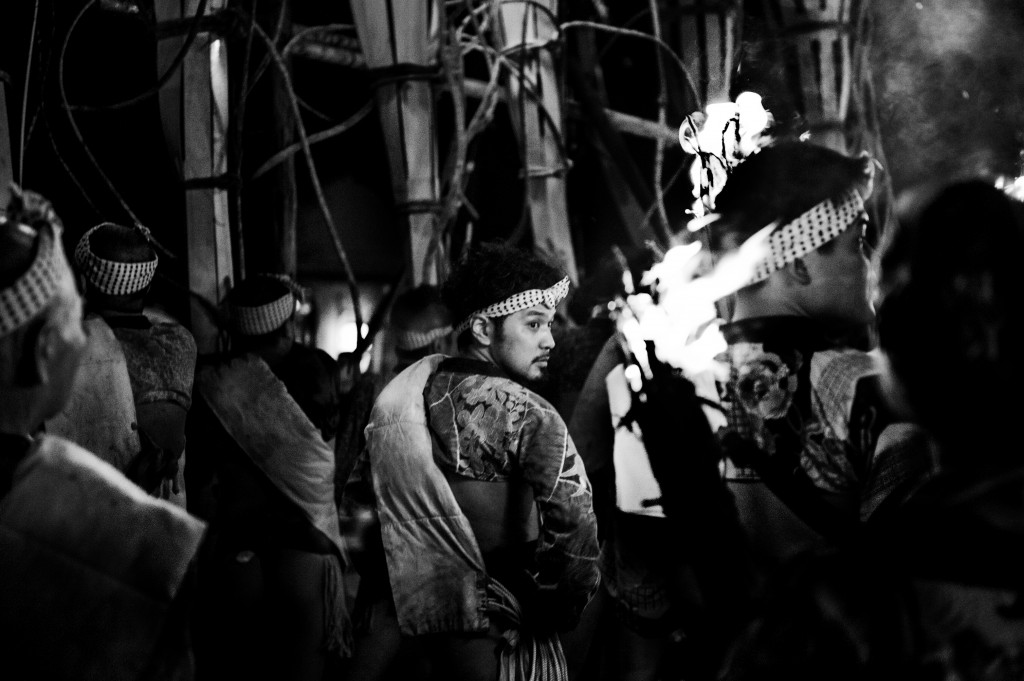 鞍馬に住む 梶原さんファミリーと知り合い、2017年は彼らとともに祭りの一部となり撮影させていただきました。
どうもありがとうございます!
梶原さんファミリーに密着したドキュメントを一冊のファミリーアルバムに仕立て、会場で楽しんでいただけます。
In 2017 I could shoot the festival from inside with Kajiwara family … I could be a part of festival…
I made a faimly album ( of Kajiwara san ) , you can enjoy it ONLY at exhibition
Thank you Kajiwara family…!
Here is my thoughts about HIMATSURI
HIMATSURI に寄せてのエッセイ
会場には 鞍馬のお山の写真から作って
2017年鞍馬寺での展示の際につくったインスタレーション作品の中からいくつか展示しています。 (from " LIGHT WITHIN ある光")