People die twice.
First, death of the body.
Second, fade away from our memories…
but my father never die twice…
THANK YOU DAD!
On the day my father fly away to the next world,
Sky is SO BLUE
+++++++
人は二度死ぬという。
一度めは、肉体の死。
二度めは、人というものは、だんだん忘れてしまうということ。
それならば、父は二度死ぬことはない。
THANK YOU MY DAD… 2014年、彼が旅立った時に見た空はとても青かった。
(words inspired by トーマの心臓/萩尾望都 Moto Hagio, "Thoma's Heart" from Thoma's testament letter…)
I release the shutter …. coz I always want to remember….
(otherwise, it might fade away…  みんなそんな記憶力いい?)
おぼえていたいから、わたしは写真をとるのかも。。。
父の 瀬戸山 優(まさる)の遺影に使われたのは19年ぶりに再会したときに撮った写真
My Father, Masaru Setoyama's memorial ceremony in Dec  2015 (1 周忌)in SETOYAMA's house ( my grandad…. I remember he used to work for Hanshin depertment store…
I haven't been to grandad's house for long time since my parents devoced…( I have been my grandad's house few times after divorce, but I don't really remember when was the last time in my childhood…)then, I went back after my father's sudden death, was sad memory…
He bought me a cap ( black , felt Tiger Embroidery(for baseball team) when I was school kid ;D)at Hanshin depertment store in UMEDA.
瀬戸山のおじいちゃん家で撮影。
離婚していても、子供の頃はいくつぐらいか忘れたけどこの家何度か遊びにきていたな。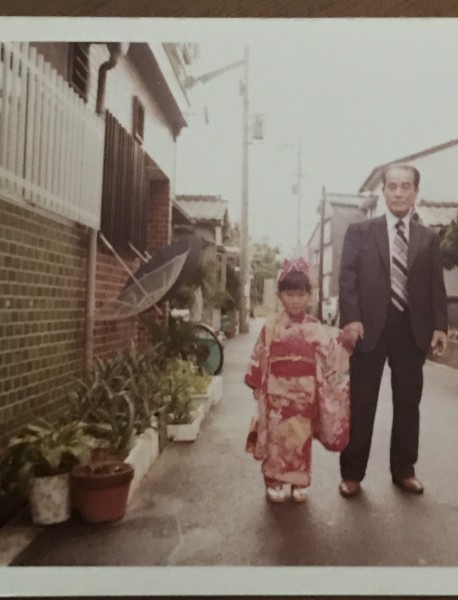 753 東三国の瀬戸山のおじいちゃんちの前
父がなくなって初めて、家の中に入った。悲しい思い出。
おじいちゃんは 阪神百貨店勤務、阪神の球団の黒いフェルトの刺繍の帽子を小学生の頃、阪神デパートでかってもらったのおぼえています。)
This i s what I photographed my father, on the day I first met him after 19 years absence.
( I guess, its only photo I've shoot after I am 20 years old …)
大人になってから私が撮った
彼の写真はそれぐらいしかないかも
そのとき父が見せてくれた
財布の中にずっと入れていた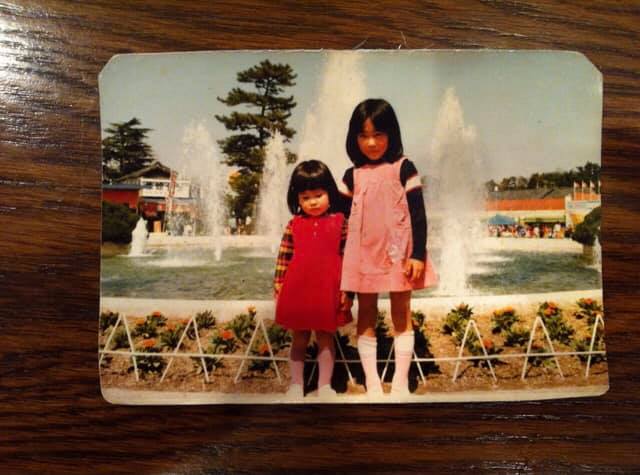 写真も父に再会した、その日、喫茶店の机の上にのせて撮影した。
This is the photo he showed me…from his pocket, it was in his black wallet.
We had coffee and chat, after been to michelin awarded SOBA noodle shop.
He used to lived in Higashimikuni(station), and this KISSATEN is just 1 min from the station.
(and also his grand dad house is near Higashimikuni station)
大阪の東三国という地下鉄の駅にある旨い蕎麦屋さんに連れて行ってもらった。
その後で、立ち寄った駅前の喫茶店で撮影。
帰りには母と妹にも食べてもらってとお菓子も持たせてもらったな。。