Gods are calling me
come here and take some photos for us! "
SPECIAL FORCE OF THE NATURE.
I call it THE POWER OF THE UNIVERSE.
I DO HEAR CALLING FROM GODS
Feel THE POWER OF THE UNIVERSE within,
Oneness with the Devine,
Transcending me, then I could see the light path inside me.
I, relaxmax is THE PATH OF THE LIGHT
The portraiture of THE EARTH
http://relaxmaxontheroad.com/#divine-light
I am the catcher of the miracles
Follow the clear voice,
Fill myself with the
inner light
Listen honestly
What the GODs are taking to me, and

the GODs lead me
SOMEWHERE BEAUTIFUL.
Sometimes,
I don't really know why I'm going there, then suddenly
I understood
Spreading good energy to ALL
I've got special energy of the Earth.

My special gift is these miraculous portraits from the UNIVERSE.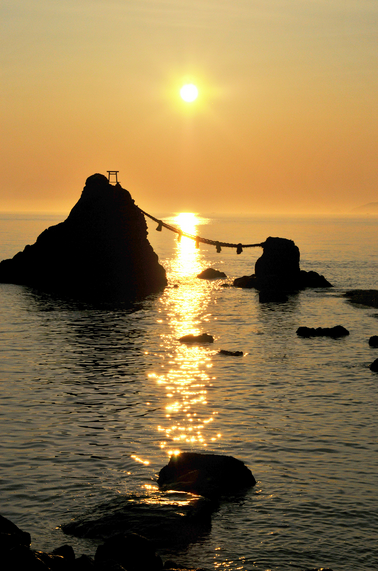 The sun rises center of the two rocks aligned to mt.Fuji
The path of the light on summer solstice
I heard myth said there is the god  of the guidance for opening new roads ;D (SARUTAHIKO )
2011年夏至の太陽の光の道
太陽の方向に富士山が、海の底には道開き(導き)の神さま(猿田彦)がいるという。。
神様に
ここにおいで
ここに来て写真を撮っておくれ
と言われ
素直にその声にしたがうと
いつも
なにか
その力が
そういう力を感じて
自己を超越し
そうすると写真を撮るうちに
I, relaxmax is THE PATH OF THE LIGHT
その道で出会った
たくさんの奇跡たちのような
美しい地球のポートレート
どこへ導かれ
なにと出会うか
そういうフォースに敏感であれるよう
いい状態を保ち
たくさんの聖域に導いてもらう
声に素直にしたがった賜物
*************************************
the print of MEOTO IWA (husband and wife rock of GOD)
when I first met him in Oaxaca Mexico 2018.
The title is "Awakening"
I took this photo
On summer solstice 2011.
Climate Change

Human kind
Of the Universe
How do we choose?
GUIDANCE for me is
In my portraits of the EARTH.
I wish everyone who see my photos can get special force of the nature and get the important message
within their inner light.
この作品、夫婦岩は
初めてアレックスウエブにオアハカ でお会いしたときにプレゼントしたプリント
そのタイトルは
awakening 目覚め
人類の危機
地球上の変化
自然環境、気候変動
そういった
地球に生きるわれわれ人類が
これからどうやって
光の道を歩んでいけばいいのか?
そういう道しるべを
自分自身が撮影した写真作品からメッセージとして受け取り文章を書いている。
それぞれのハートの中で
年月をかけ
時代に
萌芽する
かたちある地球には
寿命があって
その地球に渦をまく
宇宙の力は
実は私たち個々のハートの中に
存在していると気がついて欲しい
今あるもの
これから失われゆくもの
かたちを変えて残る希望
そういうポジティブな波動を作品に込めて
この先
自分の生きる世界において
地球に愛を感じ
いかにすべてを尊重し
当たり前はないと
日々
感謝と祈りをこめて
生き抜くか
生きている限り撮り続けていく
プロジェクト